TelcoTitans.com - Select Plan subscription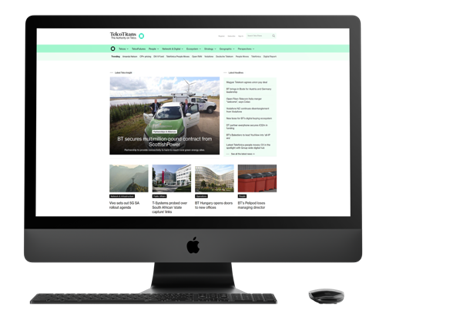 Unlimited online access to all Daily Content, including archive of 3k+ articles*.
Access to all Infrawatch, Eventwatch and TelcoFutures content.*
Access to our exclusive and unique people coverage, including 2,500+ People Moves reported every year.
Subscription to our 10+ industry, market, people and telco-specific newsletters, delivered daily/weekly.
Access to saved article features with your own personal content library on TelcoTitans.
Add up to 10 users/colleagues.
Monthly or annual subscription. Cancel anytime.
What happens next?
After you successfully start your TelcoTitans Select subscription, your subscription will be automatically created and will begin immediately, giving you instant access.
You will also receive a welcome email with further details about your subscription, how to invite your team/colleagues to join and register for access, and how to schedule your onboarding call with the TelcoTitans team in order to maximise the value of your subscription.
*Access only for Registered Users from Customer Organisation. Excludes Premium Plan content (incl. monthly Telcowatch Digital Analyst Reports and 3k+ premium articles).